10 JDM Cars Faster Than American Muscle Cars
4 min read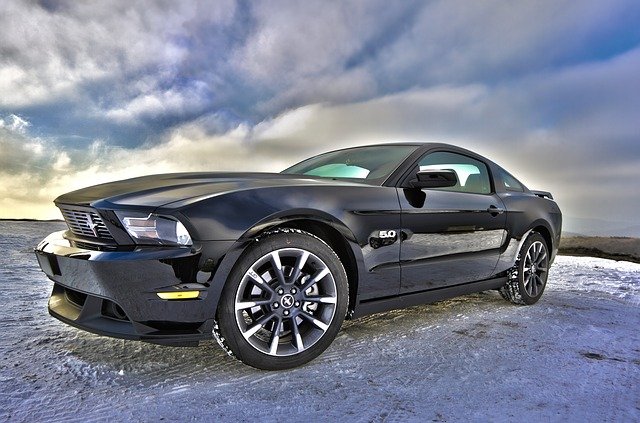 These Japanese marvels could easily take on any American muscle car right out of the factory. Nothing, however, compares to a modern American hypercar.
What exactly distinguishes a good car from a bad one? The answer to this question will always be determined by the person to whom you are posing it. While some people prefer a sturdy, dependable car that is inexpensive to maintain and will last for decades, others prefer their rides to be as fast and exciting as possible. And there are peoples who willing to pay a high price for that extra performance.
On the other hand, Japan began producing cars that were both durable and lightning-fast a few decades ago. These "JDM" cars are now well-known for their vintage appeal and tunability. Not all JDM cars are fast, but now and then, a relatively obscure model is released in Japan that can easily outrun almost any American muscle car.
On the other hand, some American firms have recently concentrated their efforts on developing the world's fastest and most powerful street-legal vehicles. And now, in the form of the newest American hypercars, we're finally seeing the fruits of their labor.
So, with JDM car interest still at an all-time high, here are ten incredible Japanese cars that can easily outrun their muscle car rivals, as well as five American hypercars that can easily beat JDM.
Nissan Skyline GT-R R32
The R32 Skyline GT-R covers 0-60 mph in 4.1 seconds, which is impressive for a car that only recently became legal in the United States due to the 25-year waiting/cooling period that every JDM car must undergo before becoming a legal JDM imports. When the R32 was first introduced in the 1990s, almost nothing in its price range could match its performance. Nissan Skyline GT-R R32 is the epitome of a true "sleeper," despite not appearing to be particularly fast.
Honda Integra DC2 Type R
The car's top speed was 143 mph when it was introduced in 1995, which doesn't sound all that impressive. However, when it came to a 0-60 mph sprint, this one did it in a record-breaking 6.5 seconds. It didn't have incredible top speeds, but it was lightning fast for a car that was essentially a passenger car.
Toyota Supra MK IV A80
The Toyota Supra's fourth generation was all about serious performance. Both naturally aspirated and turbocharged versions of the company's renowned 2JZ engine produced impressive horsepower numbers ranging from 220 to 280. The turbocharged model had a 0-60 mph time of 4.6 seconds. Only the Supra models from 1993 to 1995 can be legally imported into the United States.
Honda EK9 Civic Type R
The Civic is a good, reliable, reasonably priced entry-level daily driver. So you'd have a good reason to include one in a JDM list especially since the model in question was small and had a hatchback. Despite this, it reached top speeds of 146 mph and completed the 0-60 mph sprint in 6.8 seconds.
Mazda RX-7 FD
The Mazda RX-7 had a lot of fans because it was light, front-engined, and had rear-wheel drive. It's been a long-running nameplate, with the most recent models capable of reaching 156 mph. The time is 0 to 60 miles per hour was 4.8 seconds. A 2002 Ford Mustang GT, by comparison, could do the same in 5.4 seconds.
2007 Nissan GT-R
The GT-R is a high-performance car that begins where the Skyline ends. The 2018/19 GT-R models will get you to 60 mph in just under 2.9 seconds, though the 2007 model was not far behind, clocking in at 3.4 seconds. Not only does this Japanese car make American muscle cars sweat, but it also makes every Ferrari and Lambo in the world sweat.
2017 Honda Civic Type R
From 0 to 60 mph, the 2017 Honda Civic Type R, a five-door hatchback, takes just five seconds. If that doesn't scream Honda ingenuity, we don't know what does. The Civic Type R appears to be all about serious performance for a small unassuming hatchback that you'd use as a daily driver.
Nissan 300ZX Z32
A 0-60 mph time of 5-6 seconds is impressive in any circle, and the Nissan 300ZX does not disappoint in terms of speed or performance. This easily-tunable JDM, known in Japan as the Fairlady Z, is an older cousin of the 370Z we have today. However, it is undeniably cooler. If they ever returned, I'm curious to see what the updated models would bring.
Hennessey Venom F5
Despite being based on the Lotus Exige, the Hennessey Venom is an all-American purebred. The Venom GT was already cool, but the 1600-horsepower Venom F5 takes it to the next level with a top speed of 300 mph and a 0-60 mph acceleration time of under two seconds. The F5 demonstrates that American hypercars are capable of outperforming Japanese models.
SSC Tuatara
The SSC Tuatara comes with a 5.9-liter twin-turbo V8 engine that produces 1350 horsepower on 91-octane fuel. While official specifications are still pending, SSC officials claim it can reach speeds of more than 300 mph and 0-60 mph in less than 2.5 seconds.
Read more interesting articles at Aikdesigns