Beginner's Guide to Affiliate Marketing
5 min read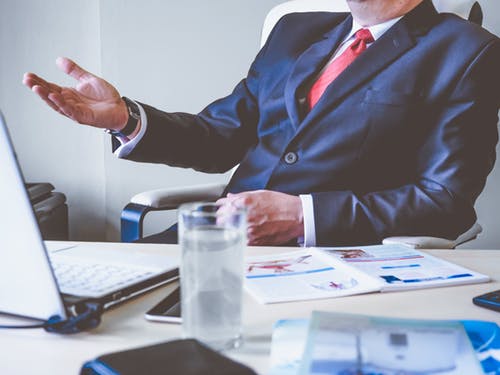 More and more people decide to ditch their 9-to-5 jobs and start making money online. If you decided to do the same but you don't want to sell your own products or services, affiliate marketing might be exactly what you were looking for. Basically, all you need to do is create content and share affiliate links on your website. The way it works is that you earn a commission every time someone makes a purchase through your link. If you want to find out more about the world of affiliate marketing, make sure you read on.
How does it work?
We discussed how affiliate marketing works in the introduction but if you want to start an affiliate business, learning even more about it is imperative. As mentioned above, your job is to promote other companies' products or services on your website. Some people believe that connecting with businesses that need marketing is impossible but there's much more into it. Most businesses now run affiliate programs that almost any affiliate business can join. This is what makes getting into affiliate marketing so easy. Once your business becomes a part of a program, the only thing left to do is start sharing links. Of course, your job is to make sure your audience trusts your opinion and takes your recommendations seriously.
Choosing your niche
Choosing your niche is an important step to take when getting into affiliate marketing. It gives focus to your business and makes it easier to create targeted marketing campaigns. For some people, this is the most difficult part of the process. Luckily, asking yourself just a few questions can help you find the perfect niche for you. First of all, ask yourself what you're passionate about. There's absolutely no point in entering a niche you don't like not you're knowledgeable in. Another question to ask yourself is there's money in the niche you want to opt for. Most of the time, a quick Google search will help you find the answer. Also, don't forget to check whether the niche you like is big enough to keep coming up with fresh content.
Building a website
Another important thing to do when getting an affiliate marketing business off the ground is to build a website. Every affiliate marketer needs a place where they can communicate with their followers and share links. Building a website often seems like an extremely complicated task, but the truth is the process is rather simple. This is mostly because of platforms such as WordPress. As long as you use one of these platforms, you won't have to worry about the technical side of designing a website. What you should focus on is designing a blog section where you'll be able to upload articles and product reviews. Of course, you also need "About," "Contact," and "Terms of Service" pages.
Joining a program
Affiliate marketing is a relatively inexpensive way for businesses to attract new customers and get noticed. This is exactly why more and more businesses in all niches now have their own programs. Therefore, those looking to kick start their career in affiliate marketing shouldn't have trouble finding programs they can join. The good news is that there are places where you can find out more about all affiliate programs in a specific niche and identify those worth joining. For example, if your business specializes in iGaming, checking a list of the best casino affiliate programs is a great idea. Do your research before joining programs to make sure you're making the right decision.
Providing quality content
This is probably the most important aspect of running an affiliate business. If you want people to click on your links, you first need to earn their trust. This isn't something you can do posting spammy content that no one really wants to engage in. Instead, your job is to keep coming up with valuable content and share that content with your audience. Some affiliate marketers struggle when choosing articles or video topics but there are ways to do it. It's important to know what problems your audience faces and try to help them solve it. Let's face it, most of us turn to a search engine as soon as an issue comes up. Users want quality content and it's up to you to use that into your advantage.
Setting up affiliate links
We all know how links work. However, those who are just entering the world of affiliate marketing might want to learn more about setting up affiliate links. The good news is that affiliate links don't differ from regular links. Obviously, you can't just haphazardly add links whenever you feel like. The key is to recommend products or services and include links when it makes sense. That way, not only will your audience trust you more but they'll also be more likely to make a purchase. Fortunately, noting why you like a product or writing a product review isn't tough. As long as you know what you're doing, setting up affiliate links will become a piece of cake after some time.
Tracking results
Take a look at businesses in every industry and you'll see they rely on data whenever possible. It's just that collecting data has never been easier and the right information can propel a company to success. This is especially the case in fields such as affiliate marketing where everything happens online. There are tools you can use to keep track of your results and identify what you're doing wrong. That should help you take your operations to the next level and start making even more commissions. Sometimes, using just Google Analytics can help you get the idea of what's going on.
The bottom line
Affiliate marketing is a relatively simple field bur that doesn't mean everyone entering the industry can succeed. There are so many things you need to do if you really want this to pay off.